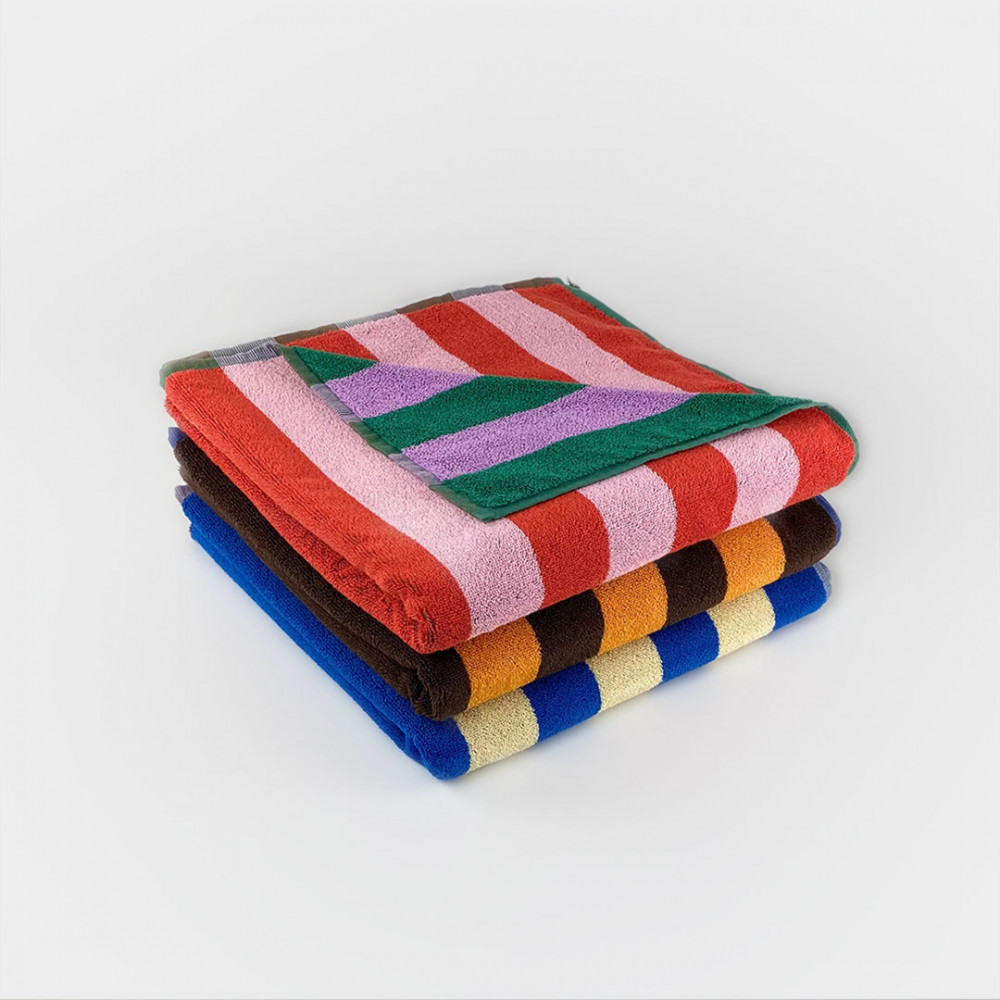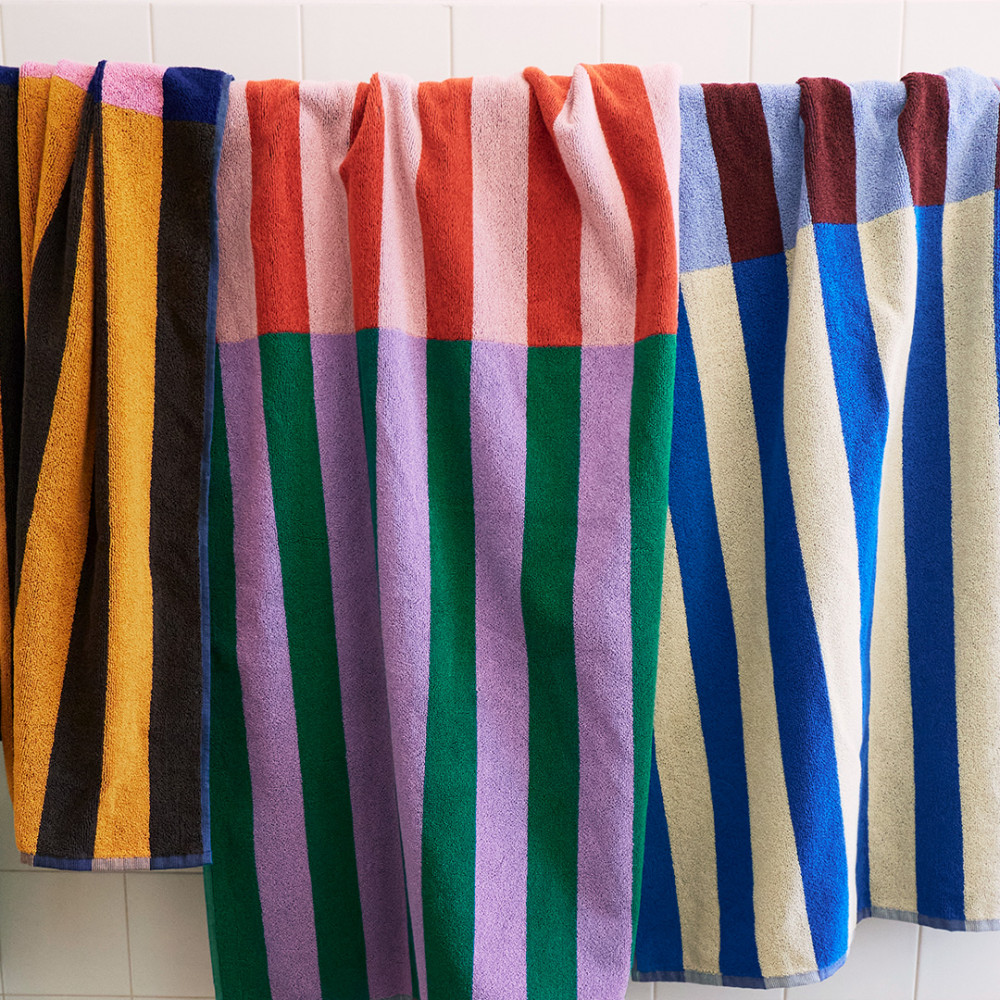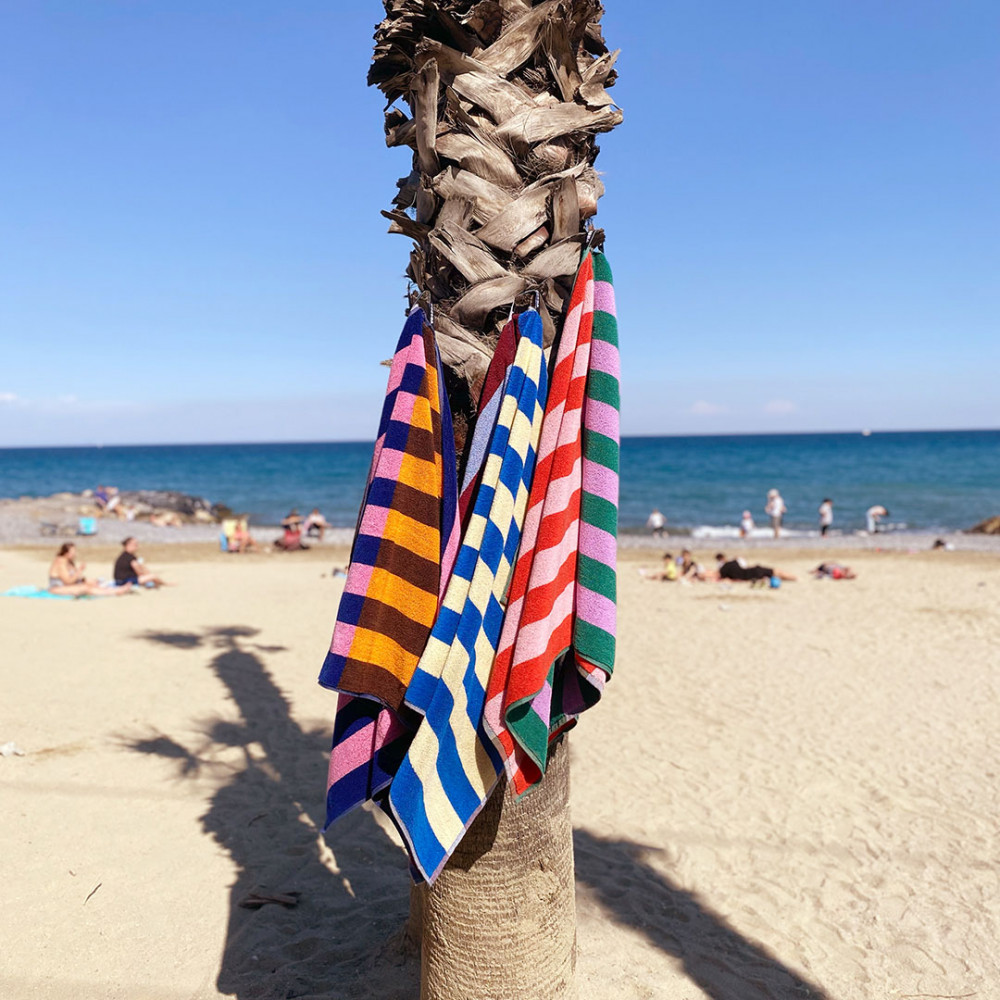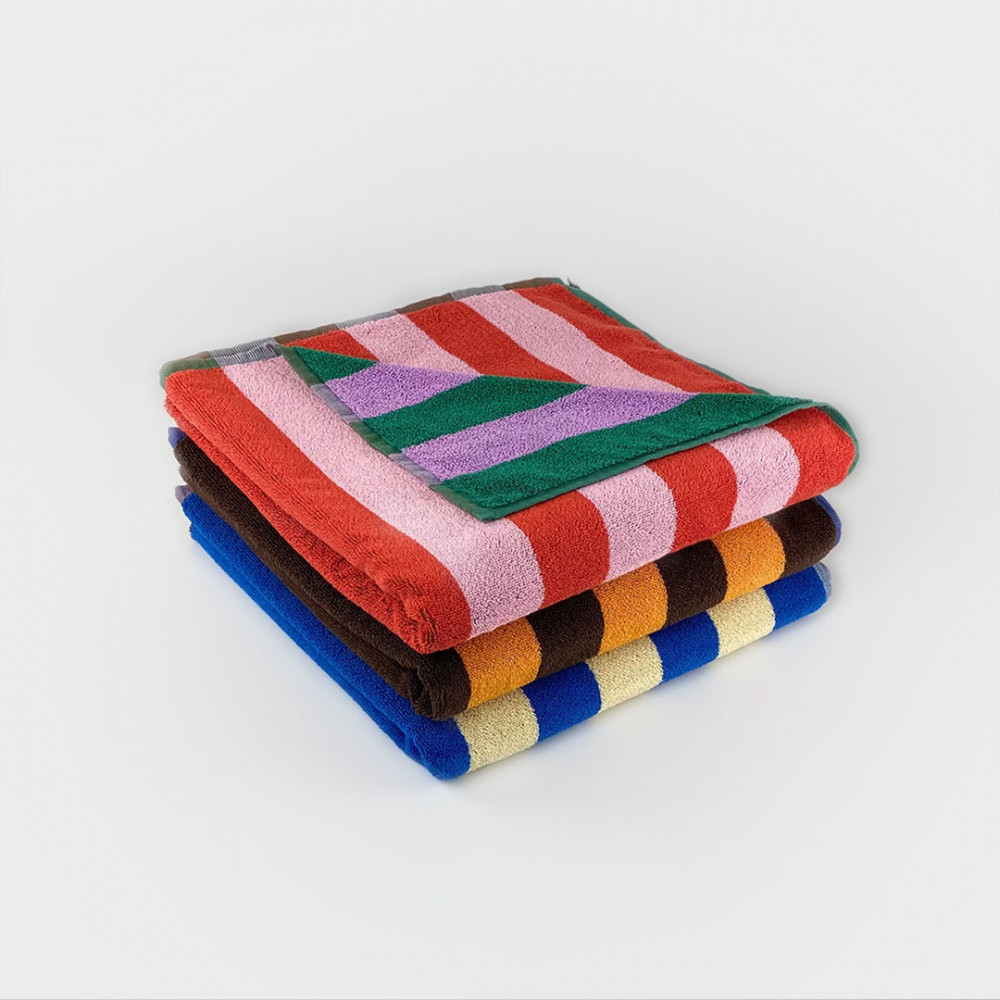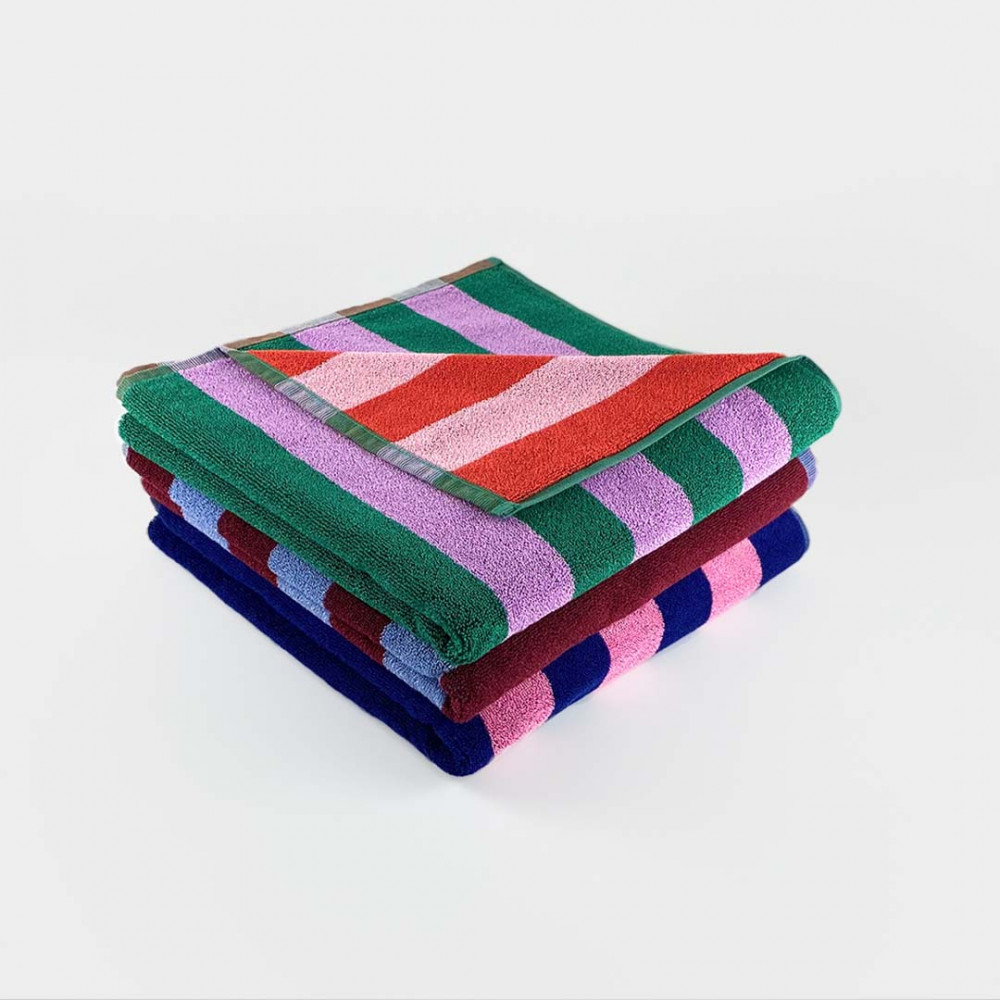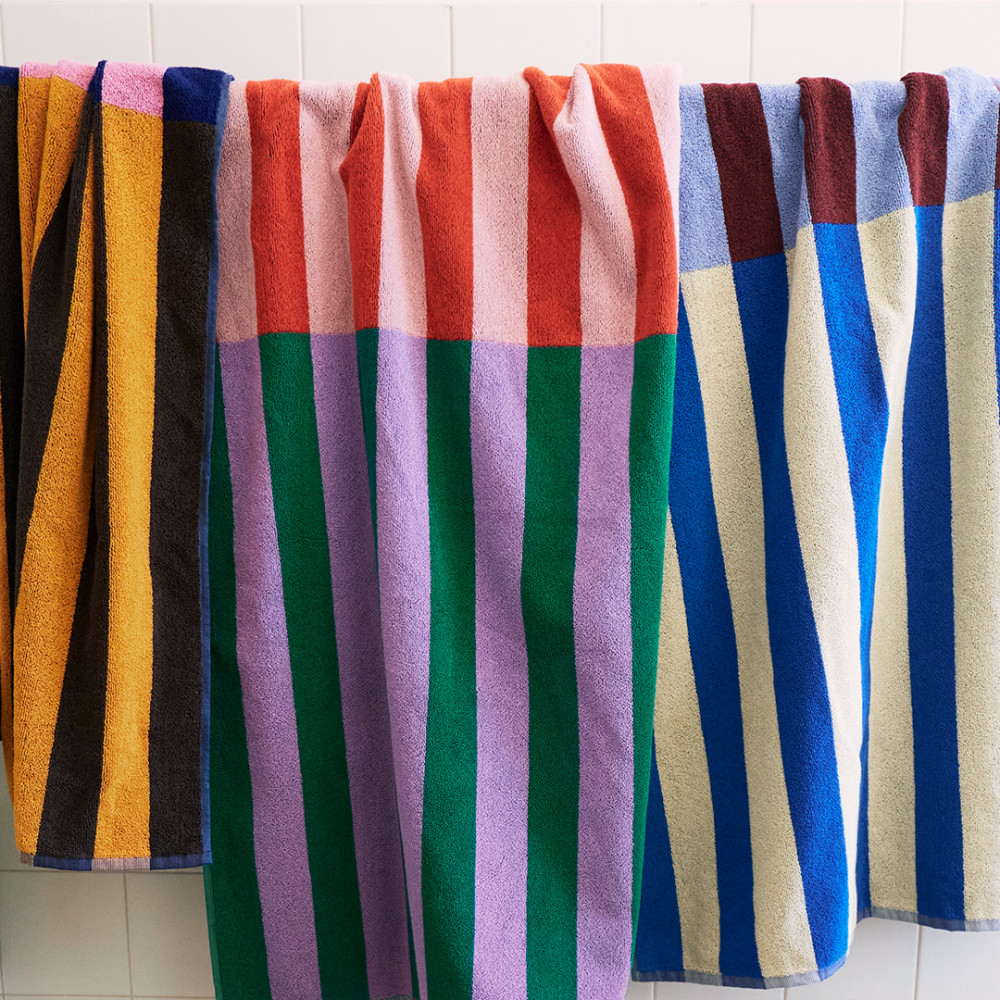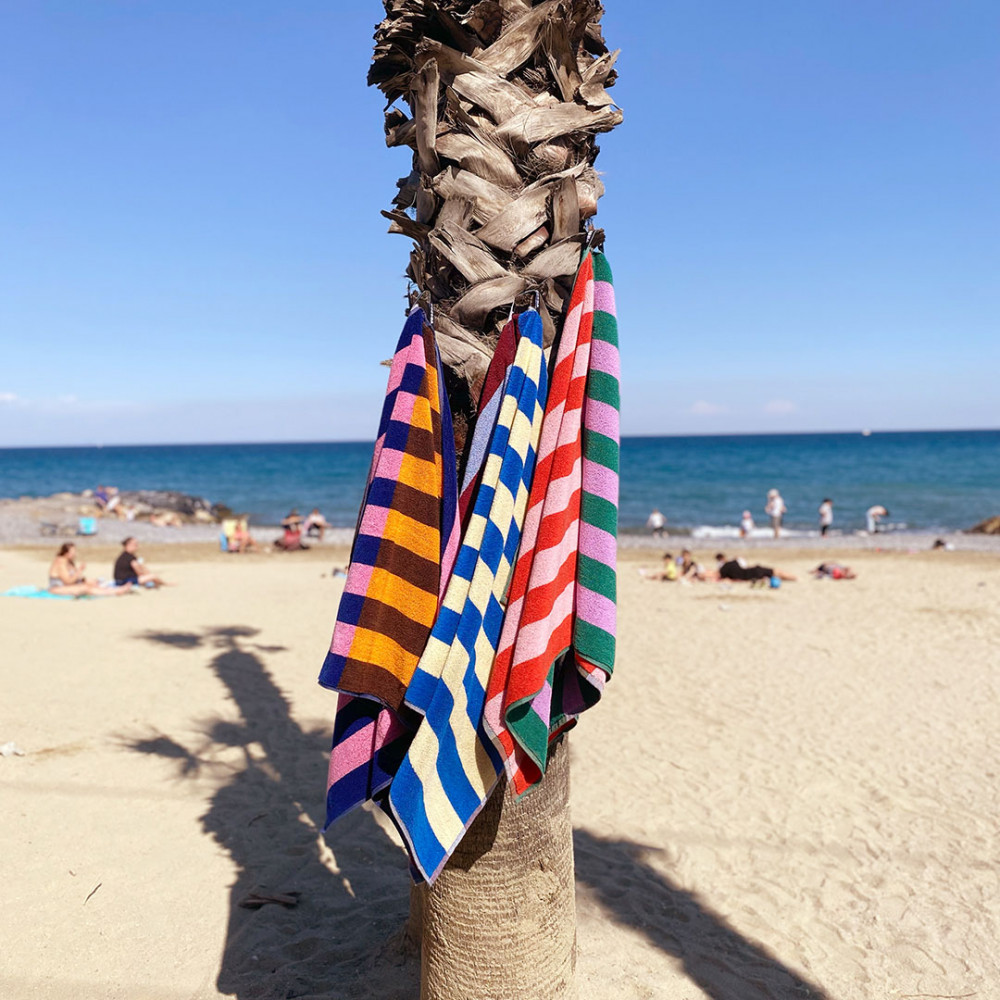 Bath Towel Set (Limited)
This set contains all three Troppo Bath Towels: Laguna, Isola and Riviera.
With its bright colors and the fifty-fifty design you'll not only have double but triple the fun.
All Troppo towels are woven in a medium thick 550-gram terry cotton that is very absorbent and long-lasting.
Designed in Berlin, made in Austria.
80 x 150 cm
Please note: We have adjusted the size of the towel. All Troppo Towels purchased before August 2022 are size 70 x 140 cm.
Fine twisted terry, 100% cotton, 550g/m2
Designed in Berlin, made in Austria certified according to OEKO-TEX® Standard 100
Please follow the care instructions to ensure the best possible durability of the product:

Be sure to wash before use.
Wash terry towel 1–2 times at 40–60°C; fill washing machine well.
Put in the tumble dryer if possible. For highest possible mesh stability never use unwashed. The product may shrink up to 5%. 
Simply cut away pulled threads, fabric will not unravel.