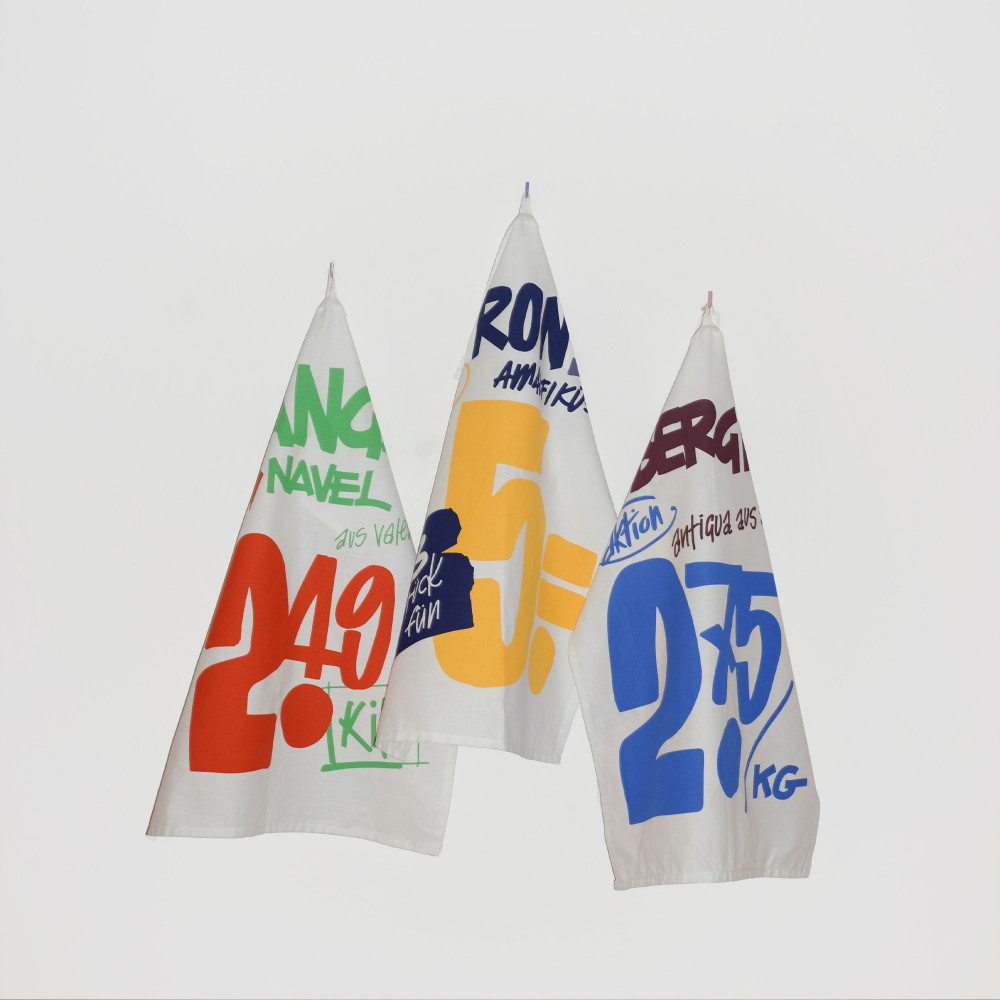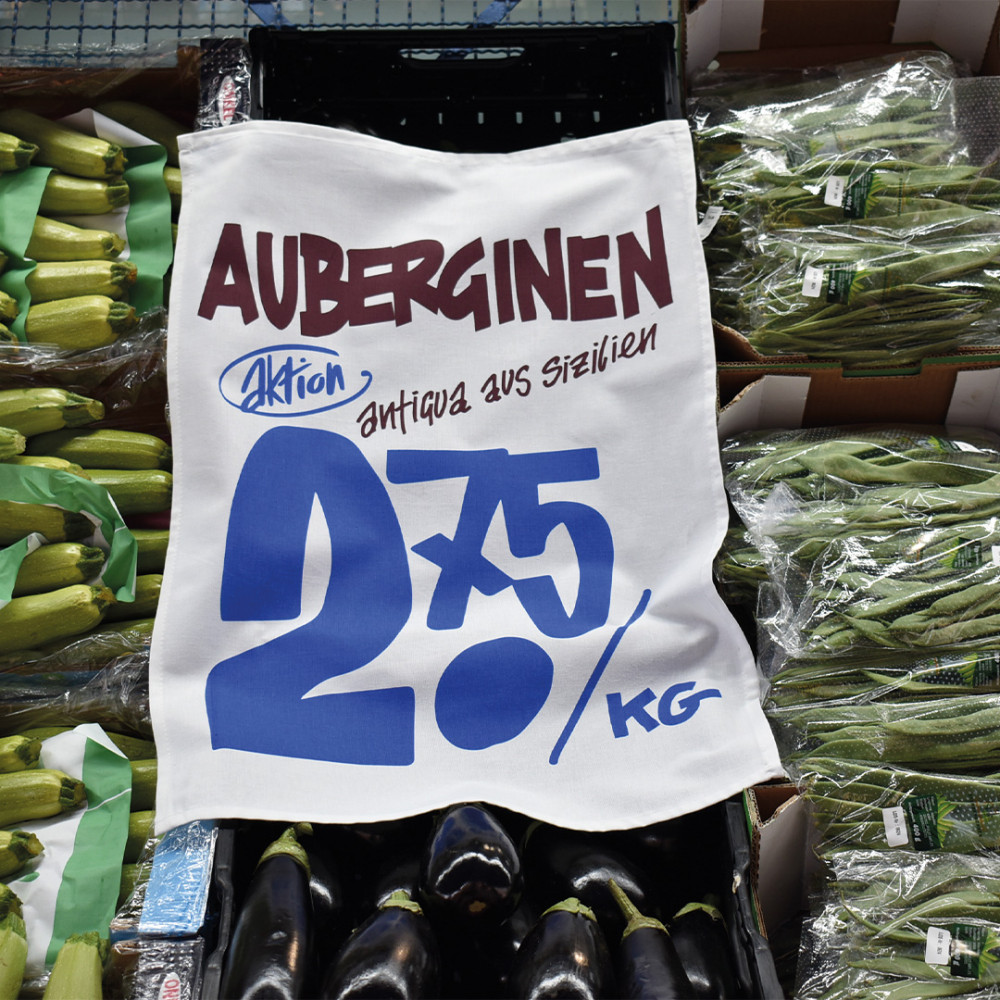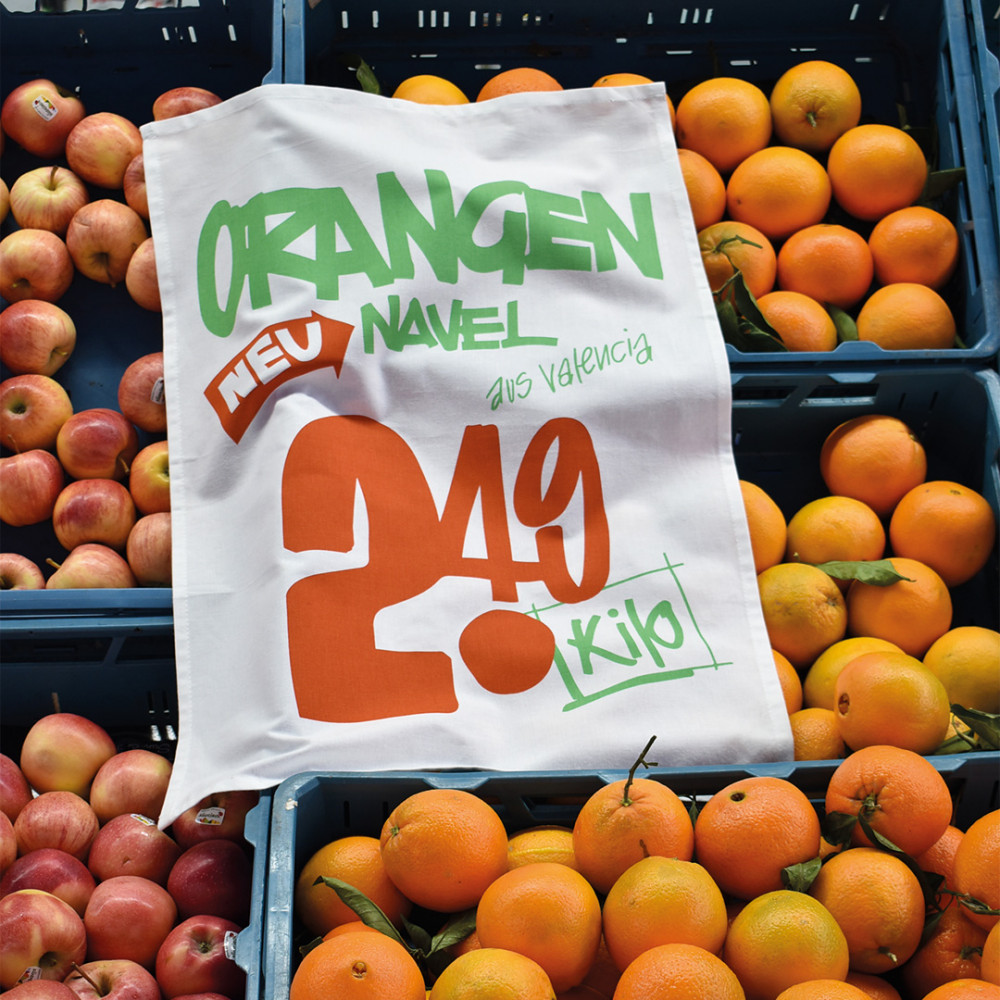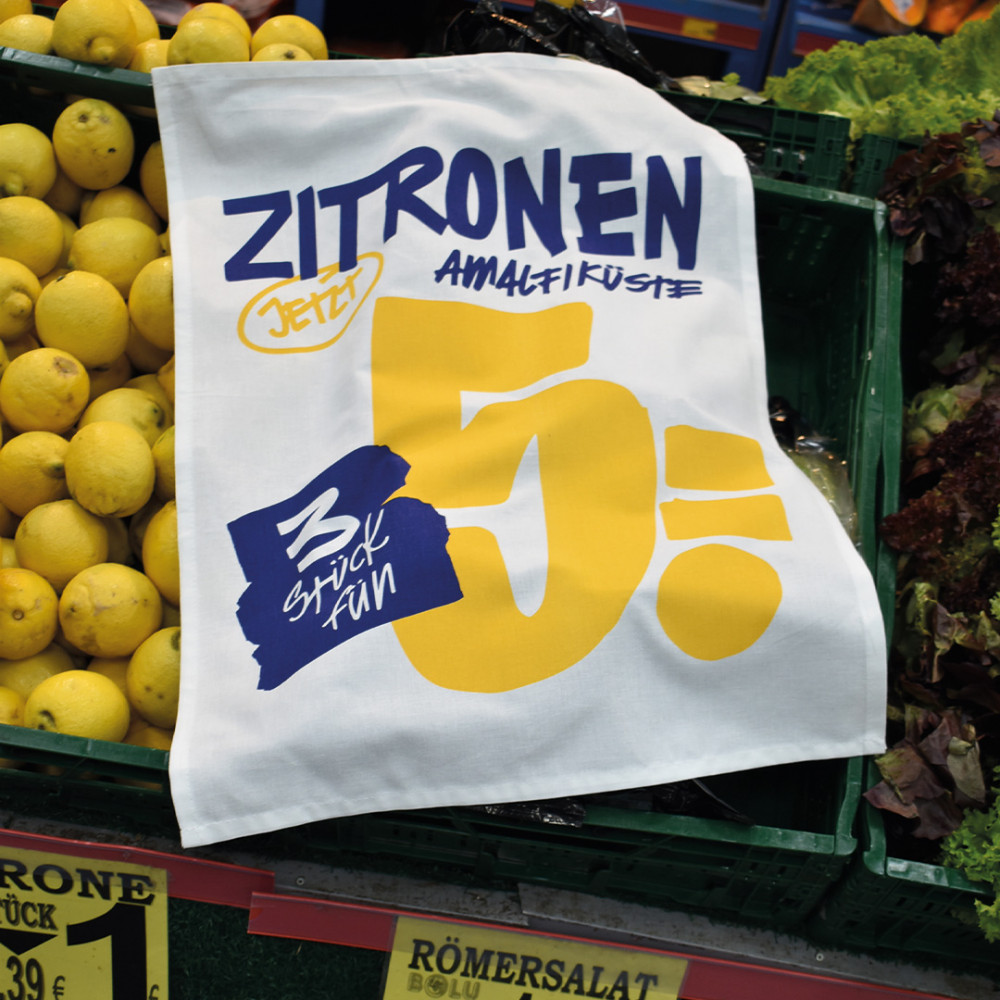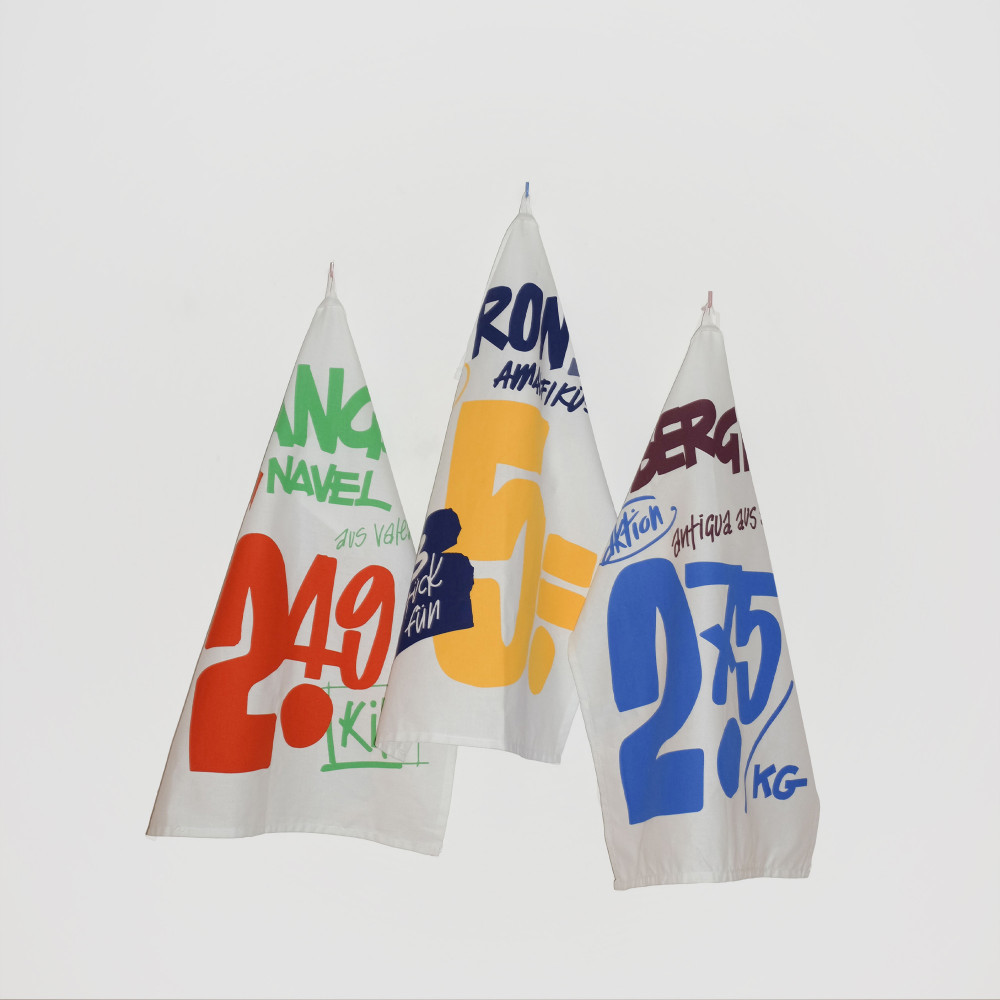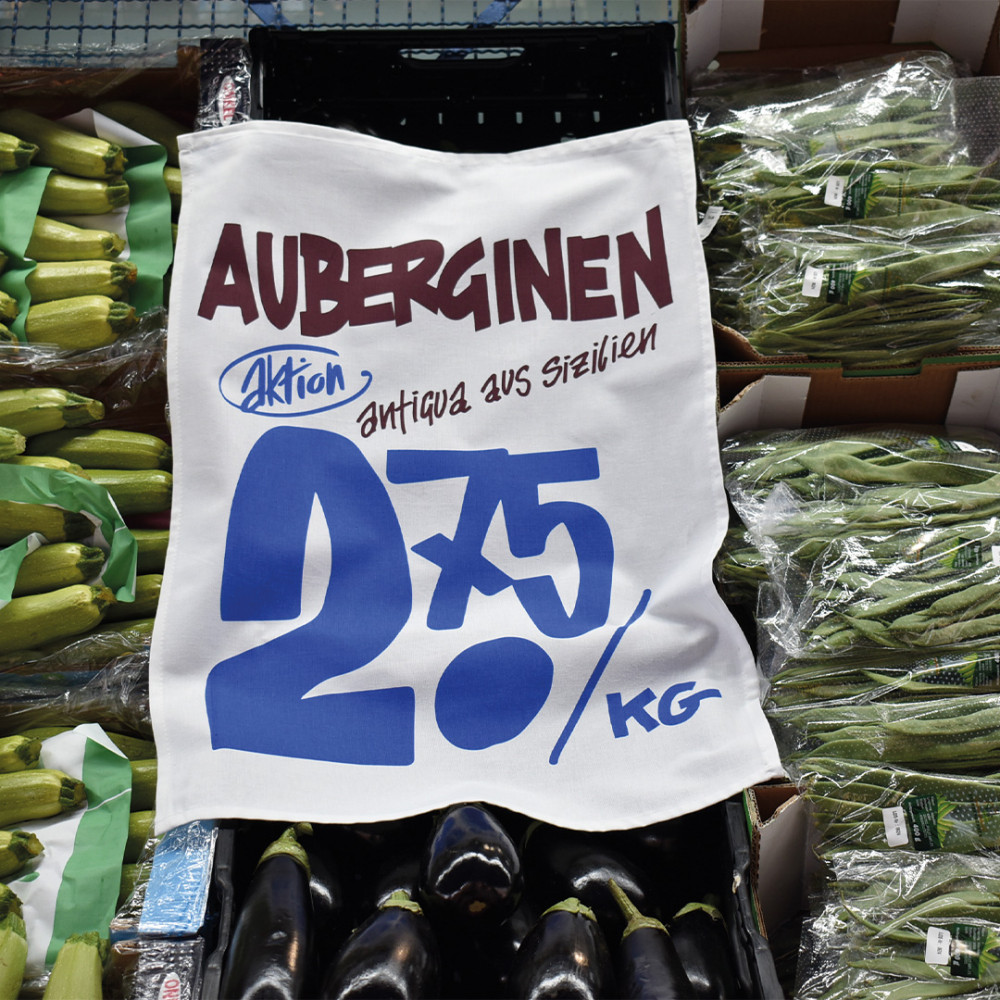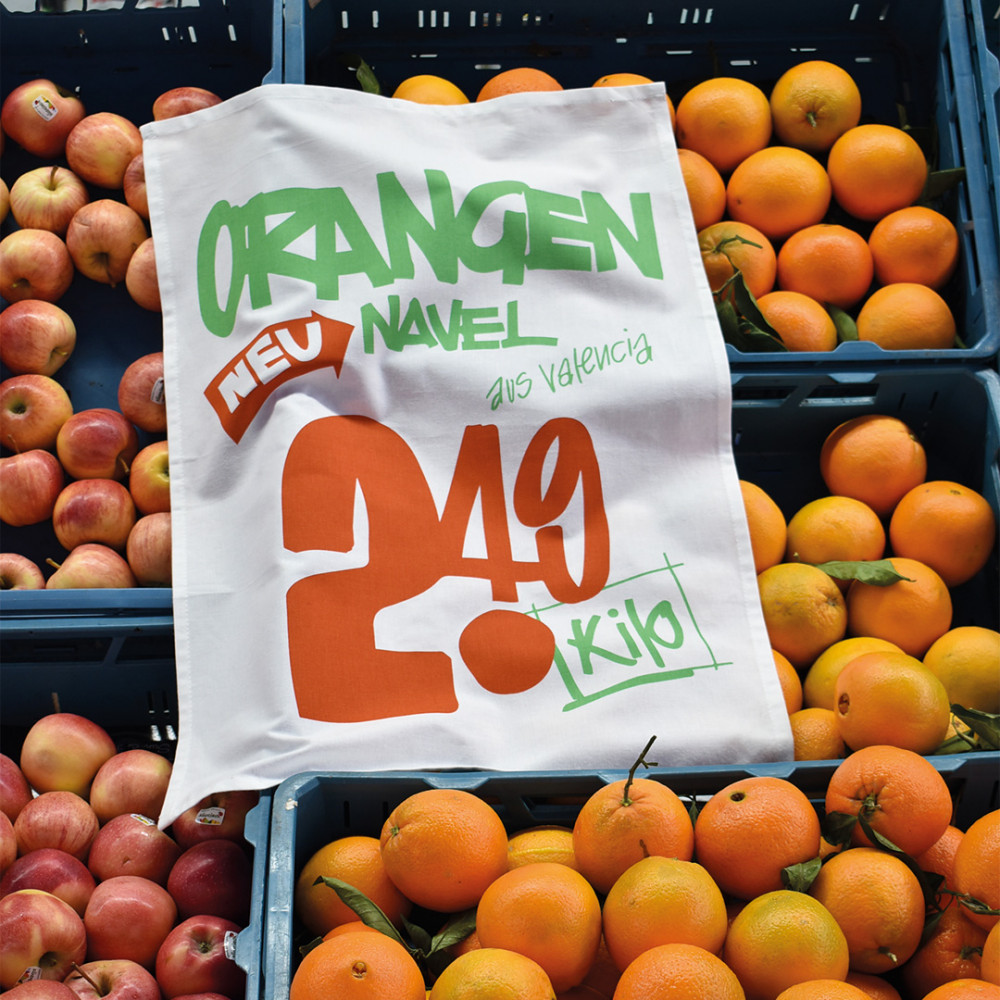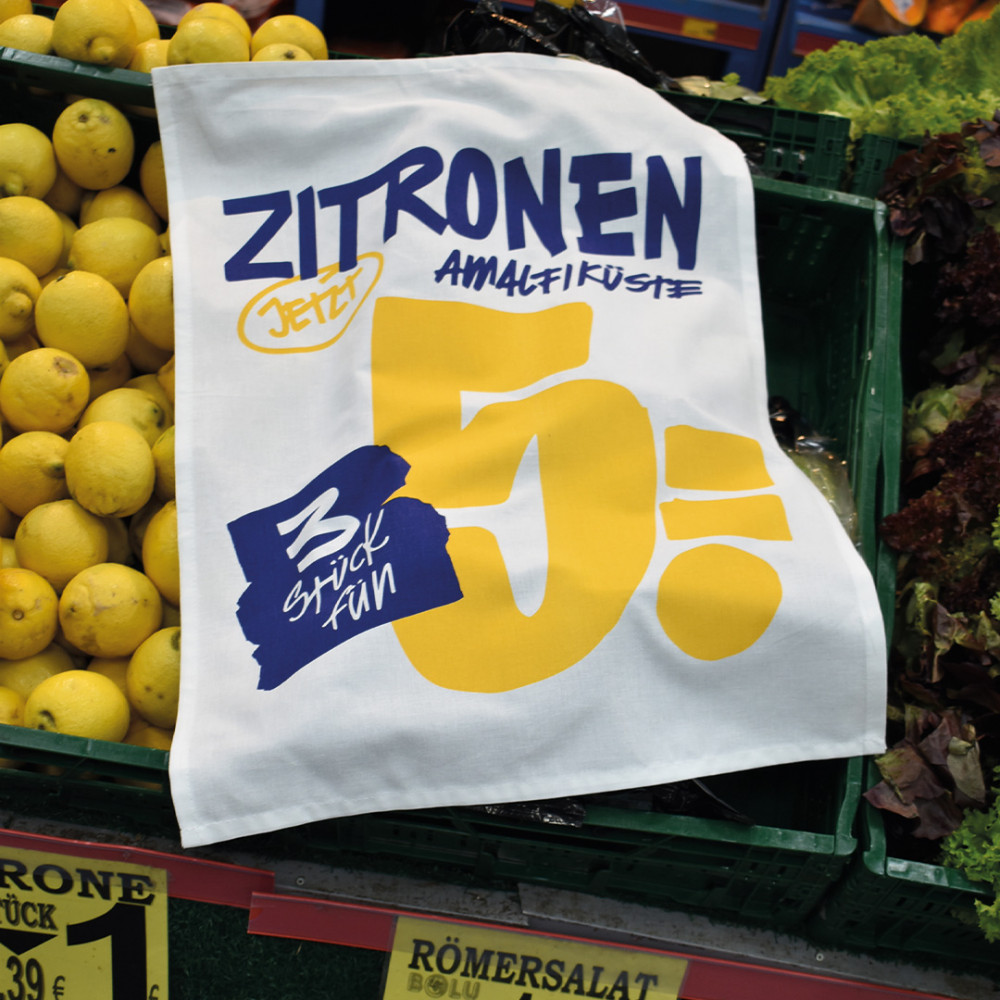 Tea Towel Set (Limited)
All Troppo women found each other through their love for type design, ready-made objects and market visits.
The market tea towels are an homage to all of the above. 
The project was brought to life through a literally fruitful collaboration with Dutch sign painter icon Henry van der Horst. His colorful signs can be found all across the city of Amsterdam.
The tea towels are designed and silk-printed in Berlin. The Tea Towel Set contains all three designs.
50 x 70 cm
100% Cotton, 170g/m2
The tea towel was produced in Pakistan, the design is created and silk-printed in Berlin.
Please follow the care instructions to ensure the best possible durability of the product:

If you can't resist to iron the tea towel, please do it on the reverse side.
70 x140cm fine twisted terry, 100% cotton, 550g/m2
Designed in Berlin, made in Austria
Certified according to OEKO-TEX® Standard 100 Caring instructions:
Caring instructions: